Annual report and accounts
Information on our annual report and accounts for the current and previous financial years. Other corporate reports and annual reviews are also available to download below.
We publish our annual report and accounts and gender pay gap report every year.
For Welsh translations of any documents or reports not already available in Welsh, please email translation@citb.co.uk.
Annual report and accounts 2020-21
Some highlights from our annual report and accounts:
To aid cashflow for employers, we suspended Levy collection for five months during 2020 and halved the amount due for 2021-22
The Grants Scheme supported 13,700 employers with funding to train their workforce through the pandemic and multiple lockdowns
Apprenticeship grants supported over 23,000 apprentices and nearly 9,000 employers, and we contacted over 11,000 apprentices to provide support when needed most
The Skills and Training Fund supported almost 1,000 SME employers. This helped SMEs receive more from the Levy than they put in – contributing less than 70% while receiving over 73% back in grants and funding.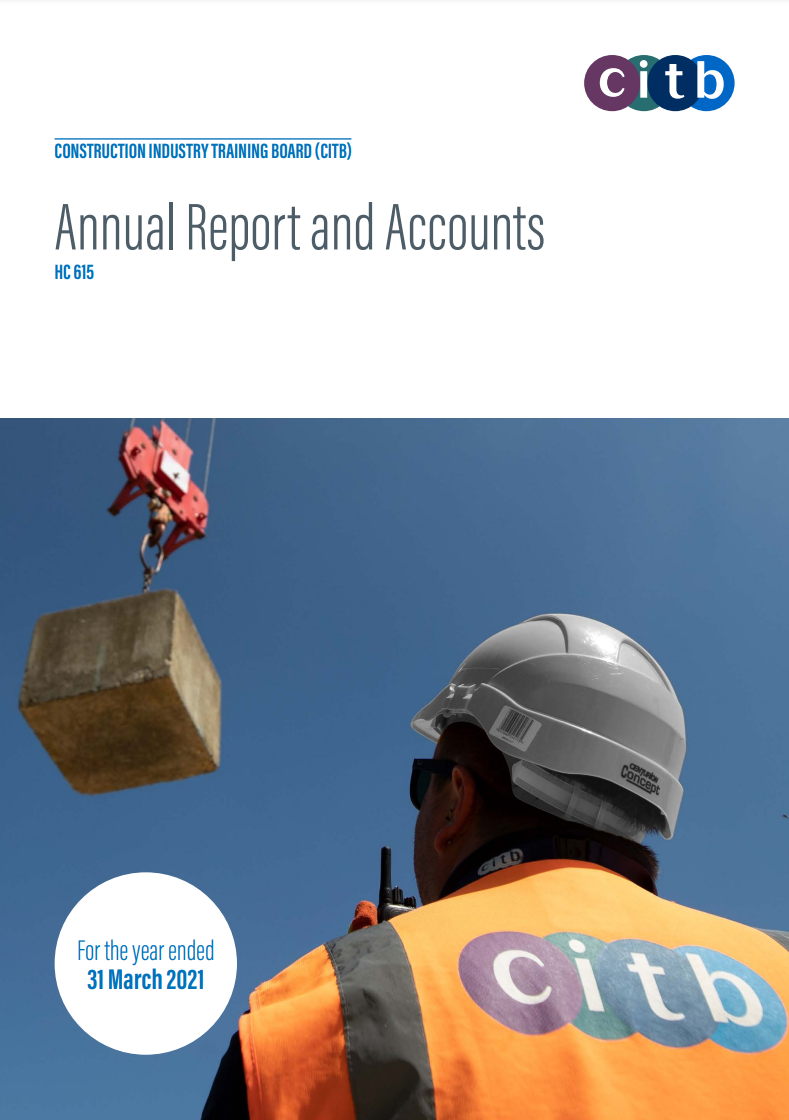 Past reports and accounts
Return to top