Performance reporting
Overview
Published every quarter, CITB's performance reports aim to provide an overview of where the industry's Levy is invested and what impact it has had, allowing you to track our progress against our business plan. Whilst the main purpose is to keep you informed, we also hope that this will help you, help us, when you feedback how and where you think the industry's Levy should be invested.
Quarter 1: April to June 2022
This performance report tracks our progress against targets set out in our 2022-23 business plan, and how we're supporting the construction industry to have a skilled, competent and inclusive workforce, now and in the future.
Our role is to:
Inform and enable the right people into construction​
​

Develop a 

training & skills 

system to meet 

current and 

future needs

​

Support the 

industry to train 

and develop its 

workforce
Read the full report:
Some highlights from this quarter are: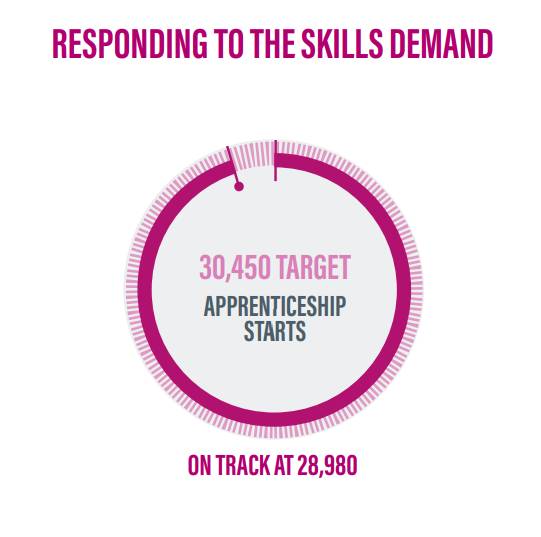 Target: 30,450 increase in the number of Apprenticeship starts
Progress: on track at 28,980
Across the industry, there has been 28,980 apprenticeship starts. This strong performance represents the value employers and workers see in apprenticeships.
Craig Foster swapped a career in the army for a carpentry apprenticeship with the help of CITB – and hasn't looked back since.
"After coming out of the armed forces, I was struggling to find a newchallenge," he said. "Then I found the apprenticeship and really came into my own. The future for me looks bright and this has all been possible because I took the leap and became an apprentice. I would highly recommend this path of career."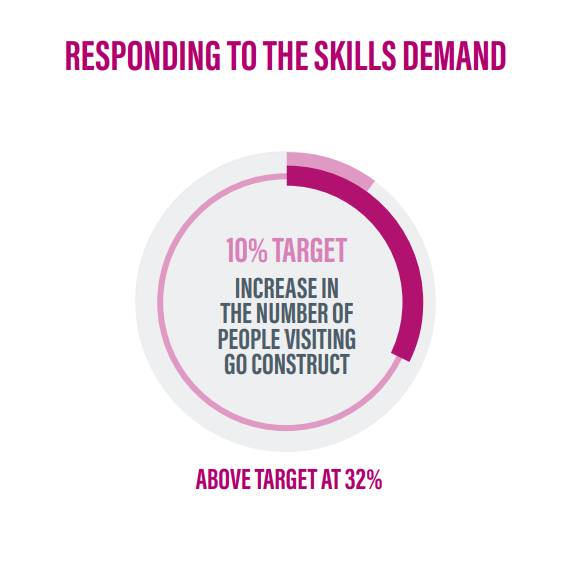 Target: 10% Increase in the number of people visiting Go Construct
Progress: above target at 32%
Go Construct is the industry's central hub of engaging careers advice and guidance. Including information on over 180 job roles – from bricklayers to CAD technicians – it inspires people from all walks of life to join construction.
Over 260,000 people have used the site so far this year, a 32% year-on-year increase. Almost 5,000 visitors progressed on to Talentview Construction, where they can find their dream job or apprenticeship.
The website also works to positively change perceptions of the industry – bringing its diverse, inclusive nature to the forefront.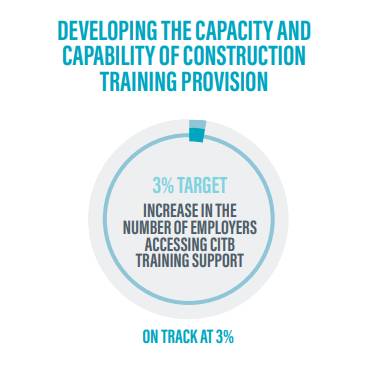 Target: 3% increase in number of employers accessing CITB training support
Progress: on track at 3%
Our role is to enable employers to quickly access the most suitable, cost-effective training for their business – where and when it's needed most.
We are on target with a 3% increase in the number of employers accessing training with our support. The Skills and Training fund had a particularly strong start to the year, with 484 SMEs and 42 medium-sized companies benefitting from direct funding to train and upskill their workforce.
Our Training Groups also experienced steady growth, with 2,100 employers accessing training via a Group.
Read the full report:
Read previous performance reports:
Return to top