CITB Wales update: 83% rise in skills and training funding
Welcome to CITB Wales quarterly update.
Here's news on our work that will help you get the most from our services across Wales.
Employers receive over £380K extra skills and training (S&T) funding
2022 saw a big rise in CITB's S&T funding to employers in Wales, news to encourage more businesses to access the support we offer.

S&T funding of micro and small employers rose from £423,004, in 2021, to £732,168.

Meanwhile seven medium companies received £111,136, compared to last year's total of £36,885. The yearly increase of S&T was £383,415, an 83% rise.

This trend was reflected across the UK. In 2022 CITB paid out £5m more in grants than in the previous financial year.

We want to support more businesses in 2023.

Interested in S&T funding? Contact your adviser here.
Have your say on CITB investment
We need you to shape our priorities.

Consultation on our new Strategic Plan is underway, your views are essential to making the plan a success. Please let us know of the support you need and where you think investment will have the best industry impact. Have your say here.

If you'd like one of the team to help you share your feedback, please get in touch with your local adviser here.
Funded Leadership & Management Qualifications available
The OM Group are set to deliver ILM Leadership and Management qualifications in Wales.

The cost of a Leadership & Management Practice for the Construction & Built Environment Award (two modules) or Certificate (five modules) is a £137 ILM registration fee.

Please contact your local Engagement Advisor or register your interest here.
Translator job offer
Love the Welsh language? Possess strong, fast translating skills? A great team player? Good at meeting deadlines? If you've answered 'yes' to these questions we'd like to hear from you as we've a new translator job available. Details and how to apply here.
Supporting 850 learners in National Apprenticeship Week
National Apprenticeships Week (Feb 6 – 12) saw our team support employers and students across Wales.

We engaged with 850 learners. One example was CITB and Cyfle Building Skills Ltd working with FE students at Gower College Swansea. Learners experimented with virtual reality equipment and accessed job search assistance via our database of quality employers.

To read our new Engagement Director Julia Stevens' (details below) views on apprentices vital role in the Welsh economy please click here.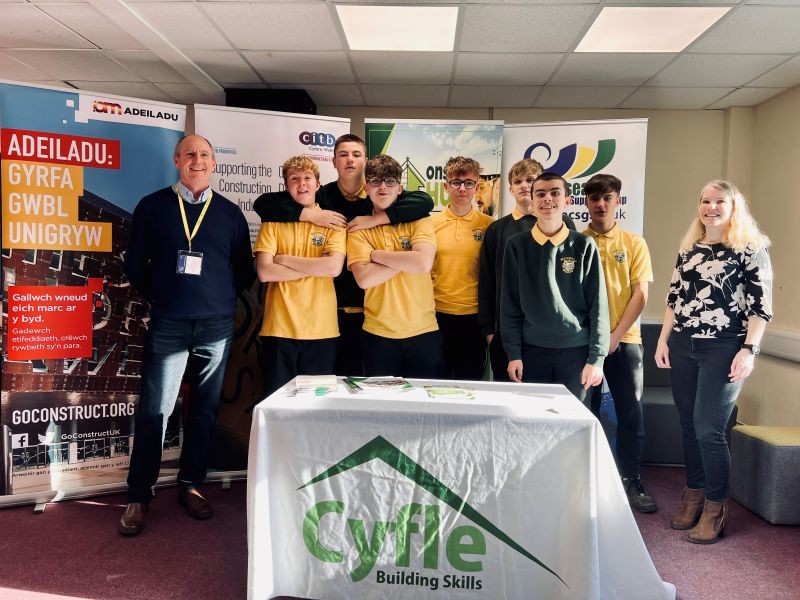 Over 250 learners take part in #SeeYourSite
Our popular #SeeYourSite campaign took place in November. #SeeYourSite highlights the appeal of construction careers and bridges the gap between training providers and contractors. Thank you to everyone who took part: 257 learners visited 23 sites across Wales.
New agreement will strengthen work with FE Colleges
An agreement supporting the provision of construction qualifications in Wales has been signed by ColegauCymru on behalf of member colleges, and CITB. More here.
Providing employability advice for north Wales learners
Over 100 construction learners attended a CITB employability event at Coleg Cambria in December. The event gave college-based learners an insight into the skills employers want from new construction entrants. More here.
Julia Stevens appointed new Engagement Director of CITB Wales
CITB Wales has a new Engagement Director, Julia Stevens has succeeded Mark Bodger. Julia has been at CITB for four years. She joined as Training Group Manager and has managed the Employer Network pilot project over the last year.

Julia said: "On behalf of the team and everyone at CITB, I'd like to thank Mark for his service over the years. Mark leaves a strong legacy to build on, he has a made a significant contribution to the construction industry in Wales and the UK.

"This is an exciting opportunity for me, a challenging one, too. I've inherited a fantastic team, our focus will be to collaborate with industry on the issues they face during this time of economic uncertainty. I look forward to delivering on the aims of our Nation Plan and supporting employers of all sizes to help them have a skilled, competent and inclusive workforce."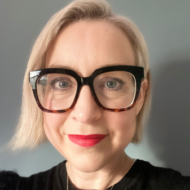 Your feedback on this update is most welcome, let us know what you'd like to read and how we can support you.

We want to keep you up to date with the latest from CITB – sign up or manage your subscriptions here.

Best wishes
The CITB Cymru Wales Team
Return to top