CITB Wales update: Big rise in skills and training fund approvals

Welcome to CITB Wales' first quarterly update.
The aim of this update is to provide information on our work and help you get the most from our services.
A quick reminder to registered employers who haven't submitted their Levy Return, please do so asap! This website page, will help you get the job done.
Promoting construction careers for girls
Our International Women's Day events, supported by Careers Wales, took place on Friday July 1, at Construction Wales Innovation Centre and Cardiff & Vale College (an event at Coleg Cambria. took place in March).

Year 8 students, and above, heard from inspiring women who have pursued a construction career, met employers and took part in interactive opportunities.

Employers supporting the event include: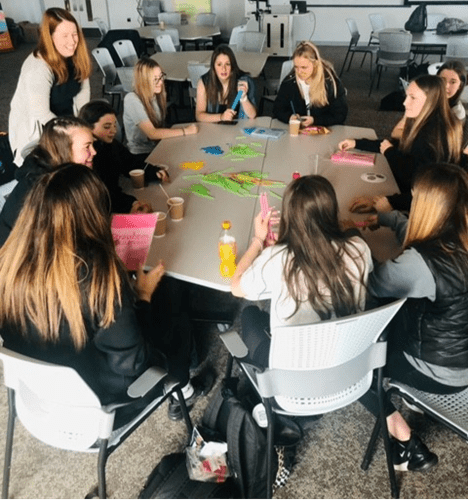 Get up-to-speed with new apprenticeship quals
From August, some construction apprenticeships in Wales will change. This follows Qualifications Wales' Building the Future review of construction qualifications. CITB is working to ensure everyone has the information they need ahead of the changes. Please visit our website for updates during the summer.
Wales' skills forecast reveals in-demand roles
CITB's Construction Skills Network forecast for Wales was published on June 14. It forecasts an extra 11,500 workers will be needed, to meet demand in Wales, by 2026. The strongest recruitment levels are for Bricklayers, Electrical trades, Plumbing and HVAC trades. CITB Wales' Engagement Adviser, Aled Hughes, spoke to ITV News about the stats from Morganstone's site in Gowerton.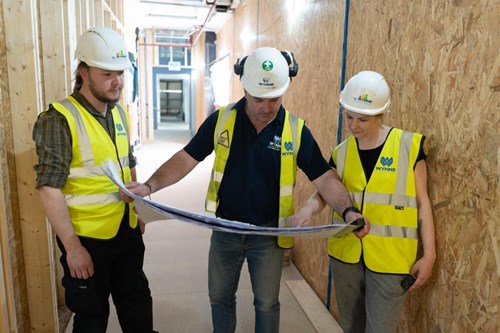 Onsite experience funding extended
Aspiring Cardigan-based joiner Willow Kehily spoke to Tivy-Side Advertiser about her experience on our Onsite Experience Hub programme, managed by Cyfle Building Skills. You can read the story here.

We are happy to say that Onsite Experience funding has been extended to March 2025.
Promoting the Welsh language & mental health in construction
In June Penrhyndeudraeth-based TIR Construction Ltd shared their thoughts on the benefits of employing Welsh speaking staff. Bilingual apprenticeships also play a significant role in the success of Jones Brothers, one of the UK's largest civil engineering firms. More here (CITB's Customer Engagement Adviser, Emrys Roberts, quoted).
Meanwhile Gareth Williams, our Standards and Qualifications Manager, spoke to Radio Cymru about the importance of mental health support in the construction industry. This followed the Daily Mail labelling care for mental health on sites as 'woke'. 

Welsh employers and stakeholders are encouraged to contribute to the development and revision of the training standards that we are making bilingual. We are also providing bilingual support for employers with new apprenticeship process and qualifications.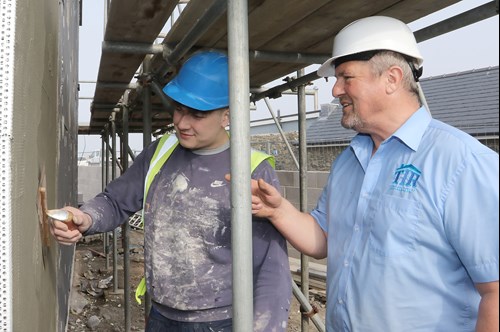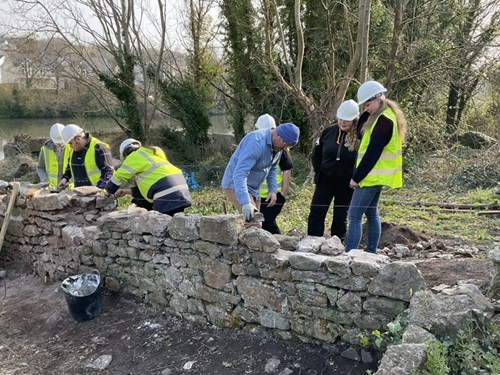 Pembroke College students complete stonemasonry course
A ten-day Introduction to Traditional Stone Masonry course, which received training advice from CITB Wales Engagement Adviser Helen Murray, has been completed by 19 construction students from Pembroke College. More here.
New opportunity for 54 men at HMP Berwyn
Over 50 men from HMP Berwyn are learning about construction skills and job opportunities. A Meet the Employer event was held on May 12, information on this fresh start project can be seen here.
Thanks for reading. A quick final point: our New Nation Plan, which sets out how we will support industry in Wales, has just been published. You can read it here.
Your feedback on this update is most welcome, let us know what you'd like to read.
If you would like to stay up to date with the latest from CITB, you can sign up to our emails.
Return to top